Loaded Chicken Bacon Pumpkin Pasta Bake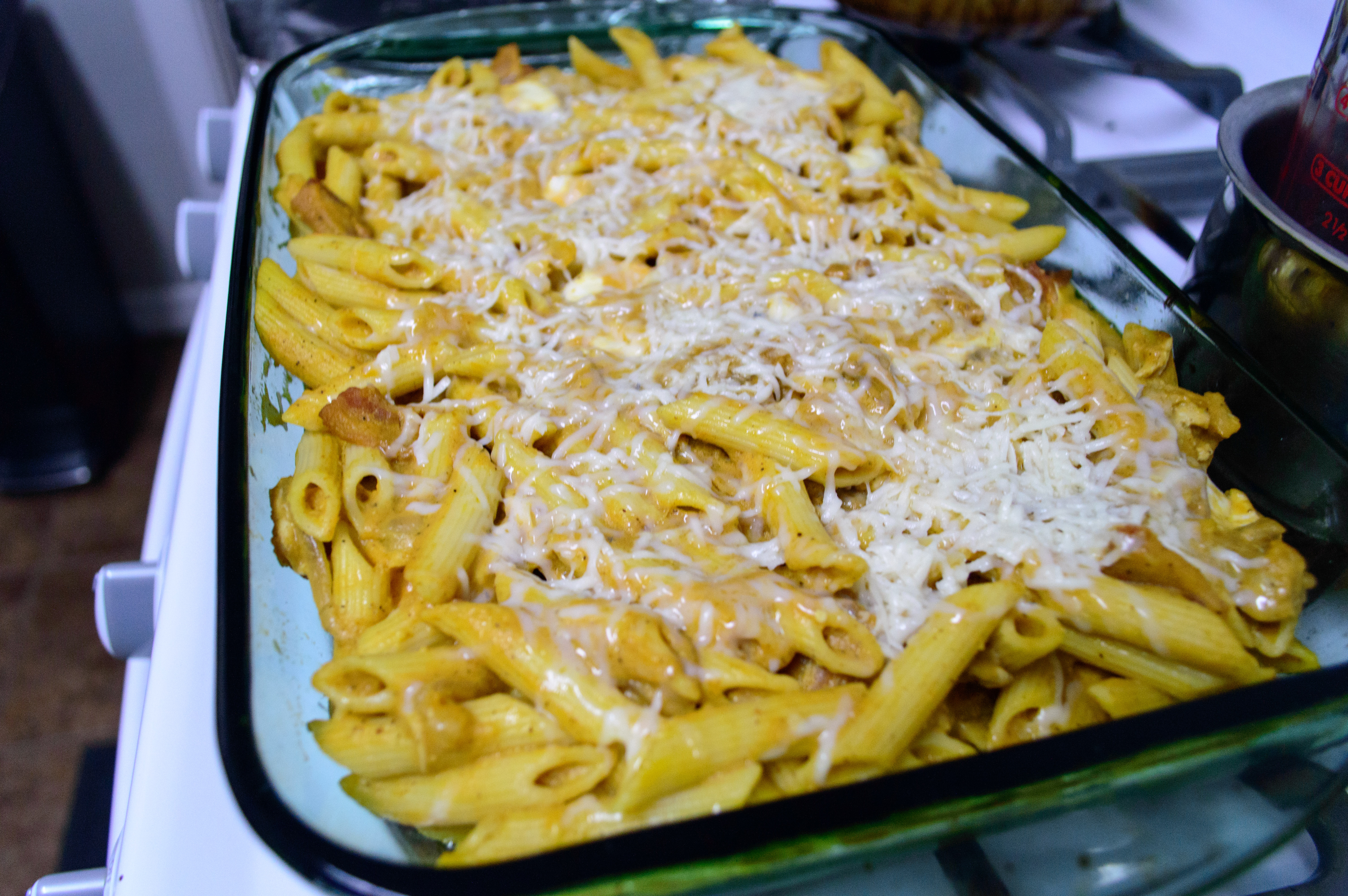 (Servings 8)
I don't know about you, but when the cold season starts to approach I automatically go into baking mode. And baked I did since October, testing out a series of pumpkin flavored baked goods because once November hits, everyone wants pumpkin flavored everything! Of course, amongst the sweets I had to throw in some savory to create a semblance of balance. This lead to my Loaded Chicken-Bacon Pumpkin Pasta Bake.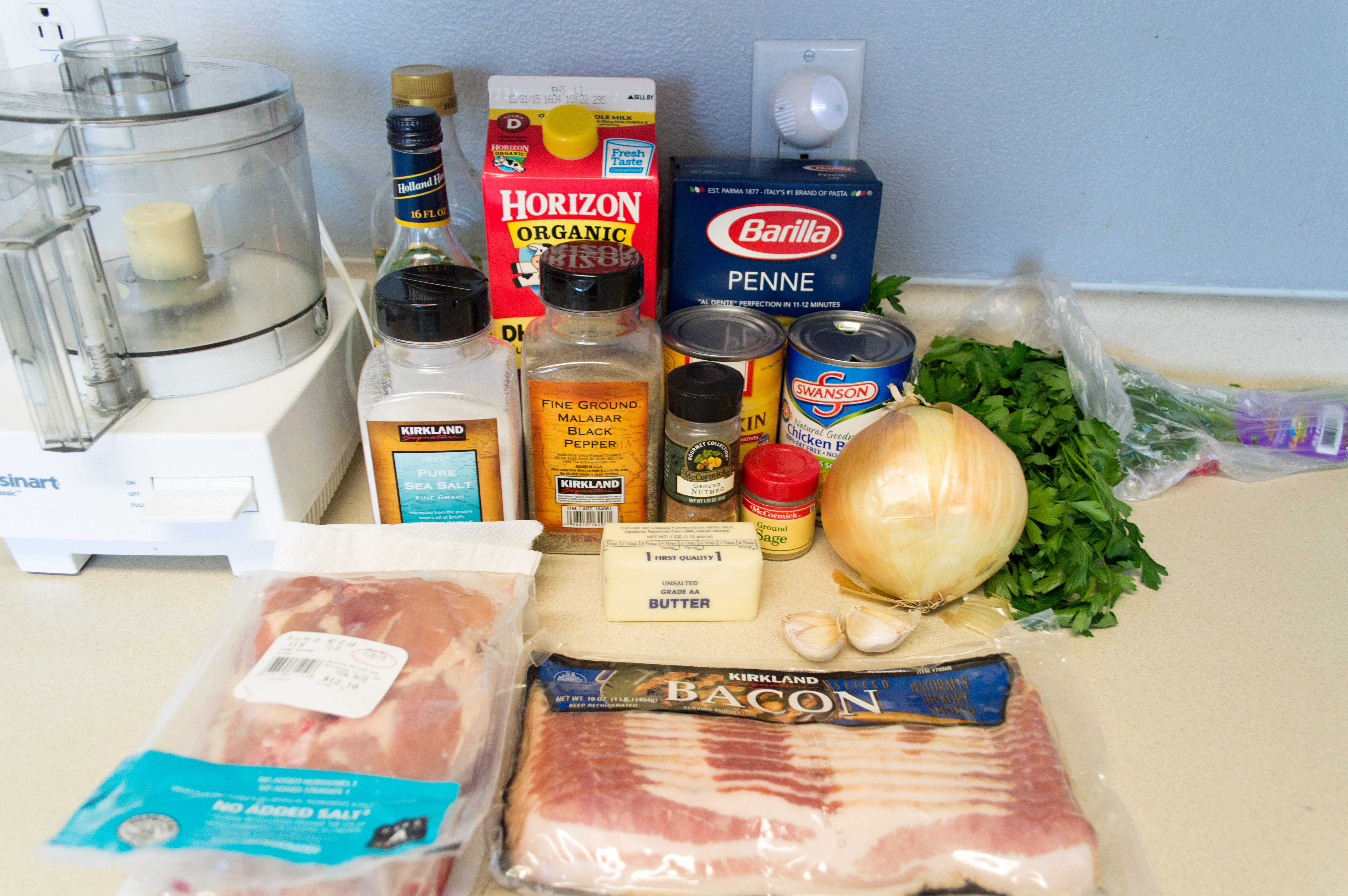 Though the recipe is a little more intricate, it'll be a great dish to bring to a thanksgiving potluck. The baked pasta has a crunchy top while the sauce is kept creamy with lots of pumpkin flavor coming through with every bite.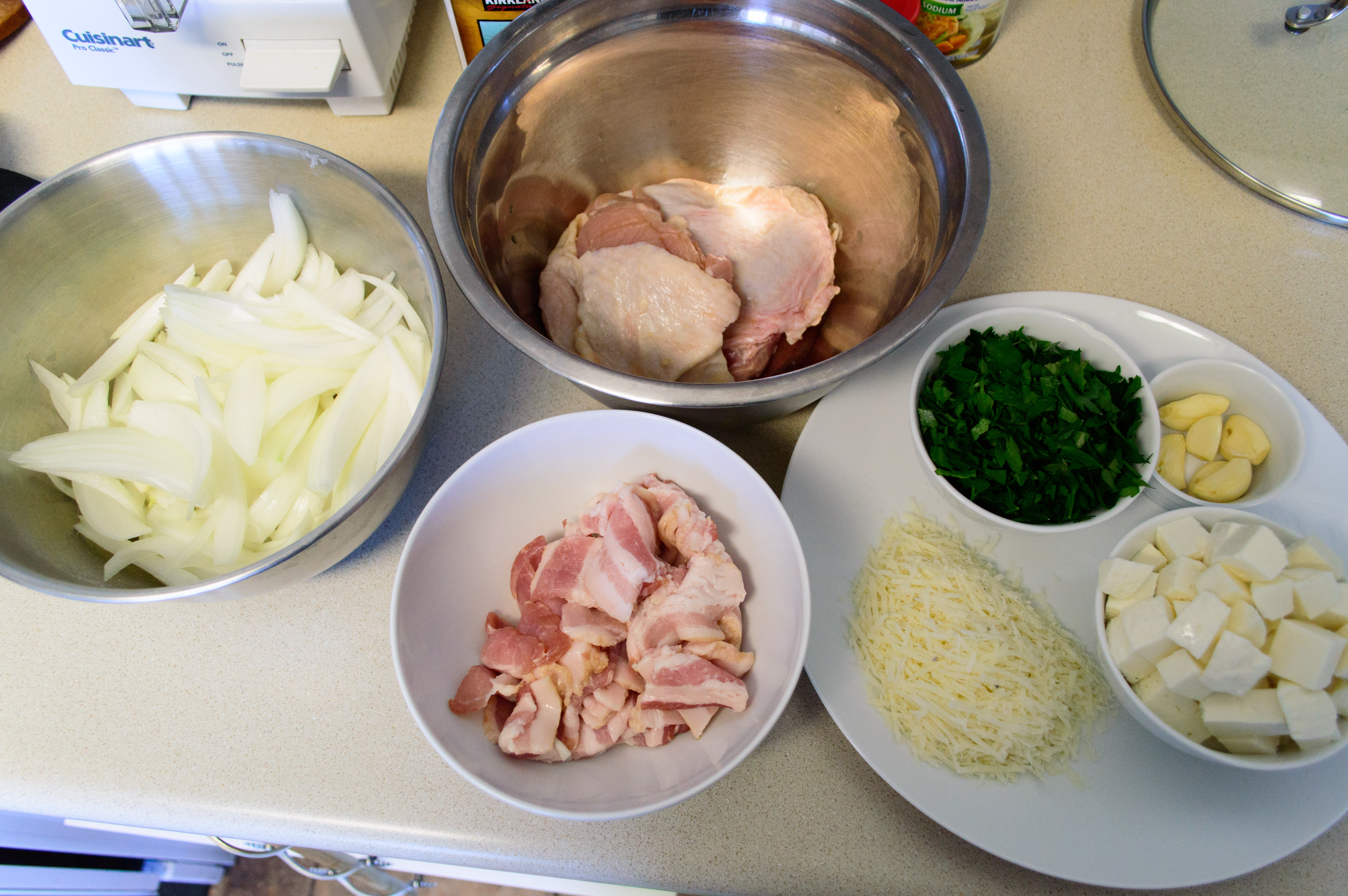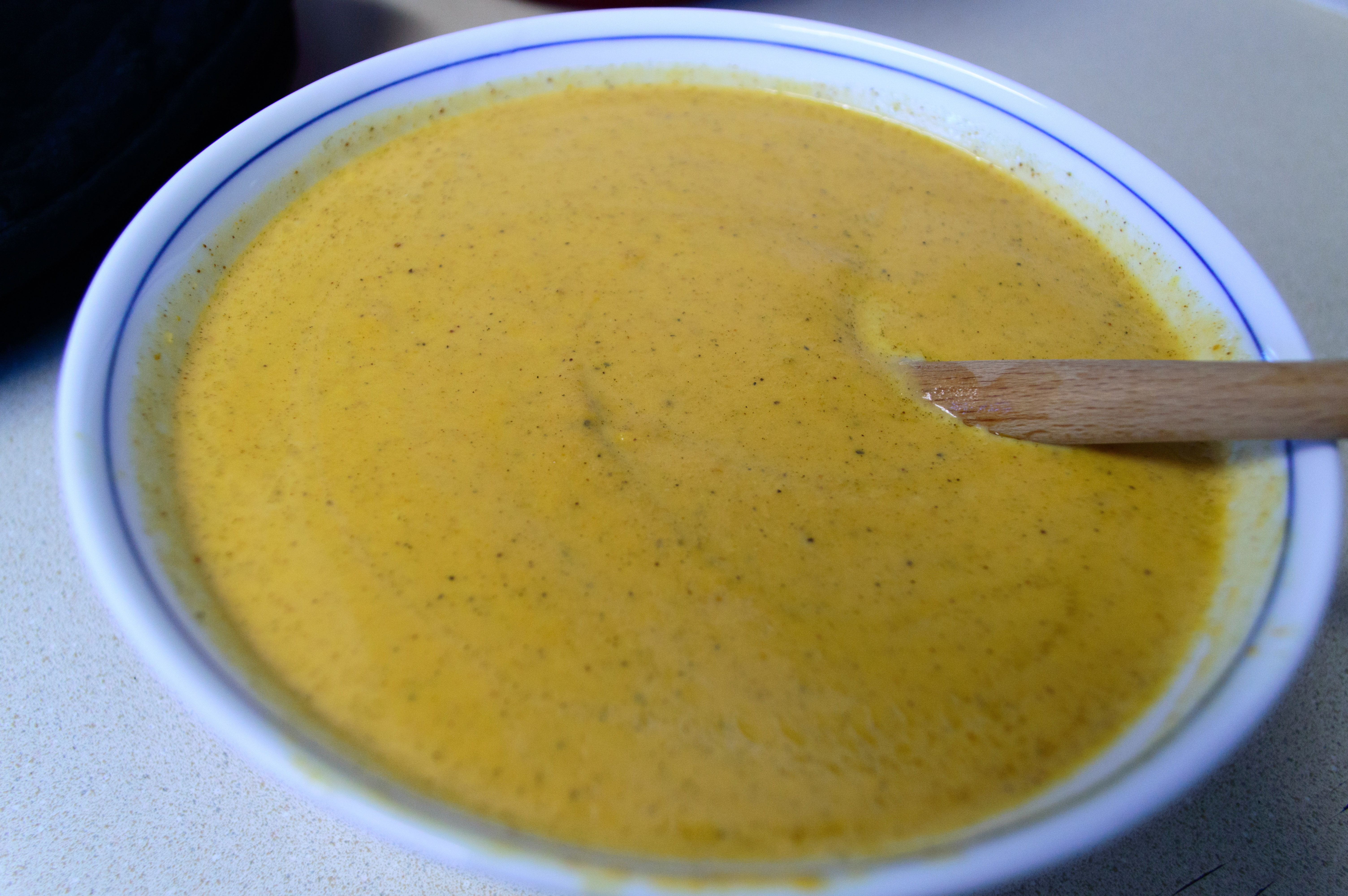 Personally, this dish was a perfect way for me to use leftover Thanksgiving ingredients and stretch out the Thanksgiving celebration further. I hope this recipe makes it into one of your November meals!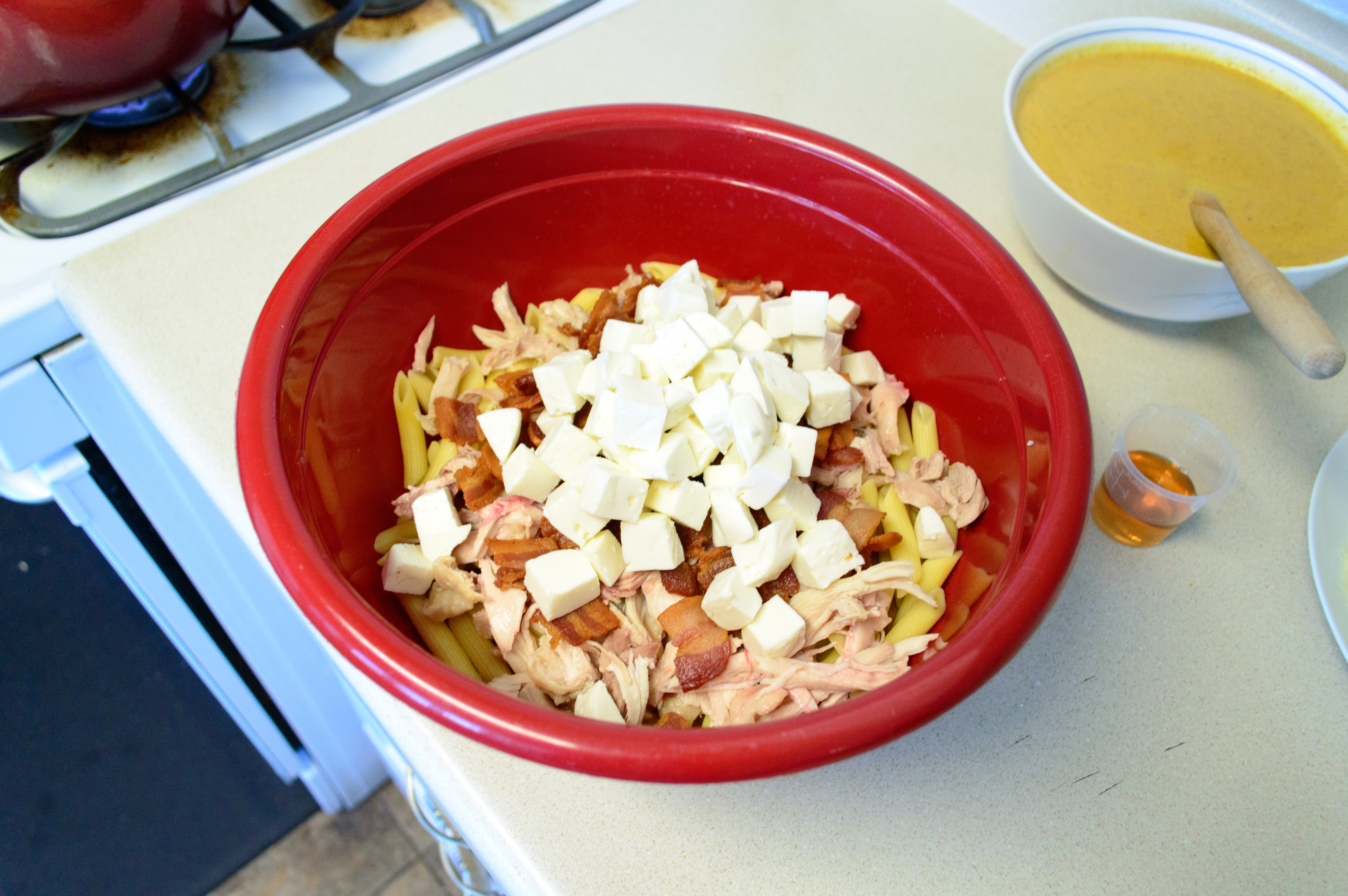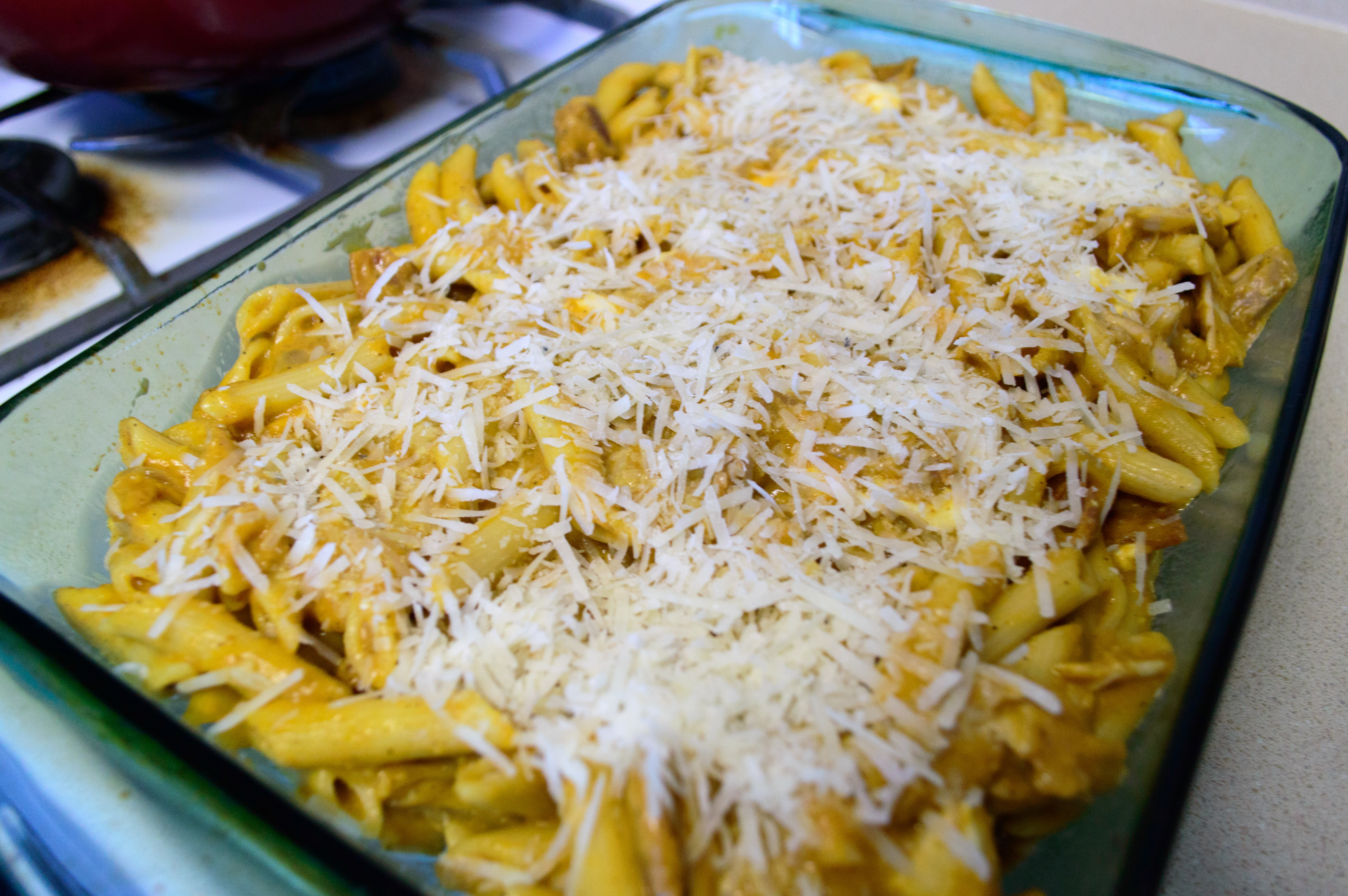 1 lb chicken thighs

1. Boiled for about 10 minutes and shredded.

1/2 lb bacon, chopped into 1" pieces

2. On medium-low heat, render the bacon until crispy in a pan.

3. Set the bacon aside, reserving the bacon fat.

1 lb penne, slightly undercooked

4. Toss the pasta, chicken, bacon and mozzarella together and set aside.

8 oz mozzarella, cut into 1/3" cubes

6 garlic cloves

5. Add all the seasoning for the sauce into a blender and blend well and set aside.

15 oz pumpkin puree

1 1/4 cup chicken broth

1 cup whole milk

1/4 cup olive oil

1 tsp nutmeg, ground

1 1/2 tbsps salt

1 tsp black pepper

1 tbsp sugar

3 tbsps of bacon fat or butter

6. On medium-low heat, caramelize the onion in the bacon fat or butter for about 30 minutes or the onion is golden. Be sure to stir occasionally.

1 large yellow onion, sliced thinly

2 tbsps sherry cooking wine

7. When the onions are almost done, stir in the sherry to enhance the flavor.

8. Pour the pumpkin sauce into the pan and cook until the sauce is heated through.

9. Toss the pasta mix into the pan and stir until well incorporated.

10. Transfer everything into a greased 9x13 baking dish.

1/2 cup pecorino romano, shredded

11. Sprinkle on the pasta and cover with a greased foil.

12. Bake at 350F for about 30 minutes.

13. Remove from oven and let sit for about 5 minutes.

Parsley, chopped

14. Top with parsley and serve warm.
---
---
blog comments powered by

Disqus