Steamed Shrimp Stuffed Eggplant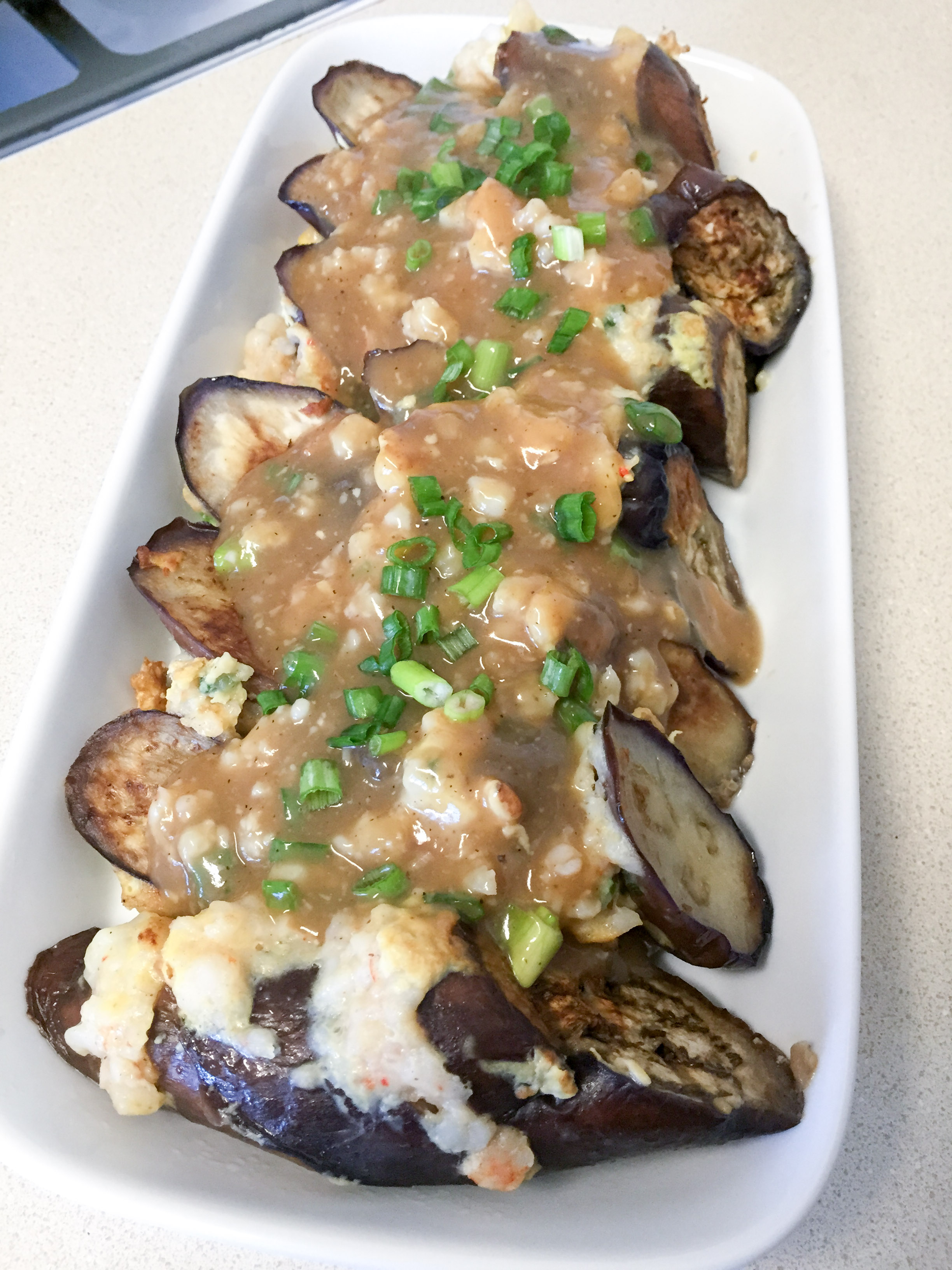 (Makes 4)
Japanese eggplants are really hard to come by where I live. Well, to be exact, it's hard to find some that are fresh with vibrant skin. So on a recent trip to the Asian store, I found an amazing batch of Japanese eggplants and could not refrain from buying way too much. To be honest, I had no idea what I wanted to make with them, but I figured inspiration will come to me once I got home.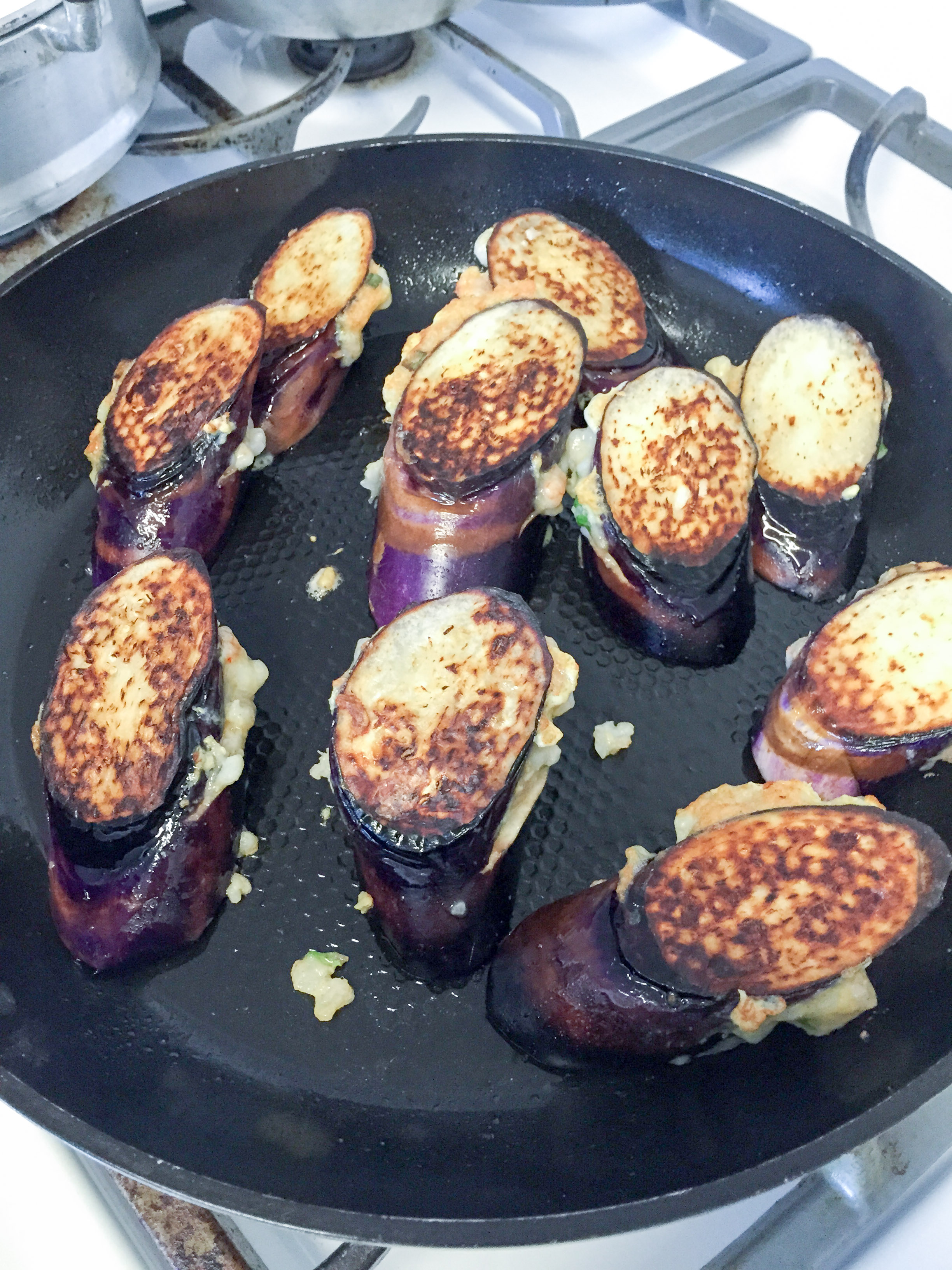 So my husband has had a few my eggplant dishes; stew, deep-fried, stir-fried, sautéed but never steamed. Since the loss of my bamboo steamer years ago that I haven't gotten around to replacing; steamed dishes never made the cut for the dinner table. However, my mom had given me one of her smaller steamers on a trip home over the summer that had ignited my need to for steamed dishes. So heads up, there will probably be a few steamed dishes on my blog in the near future.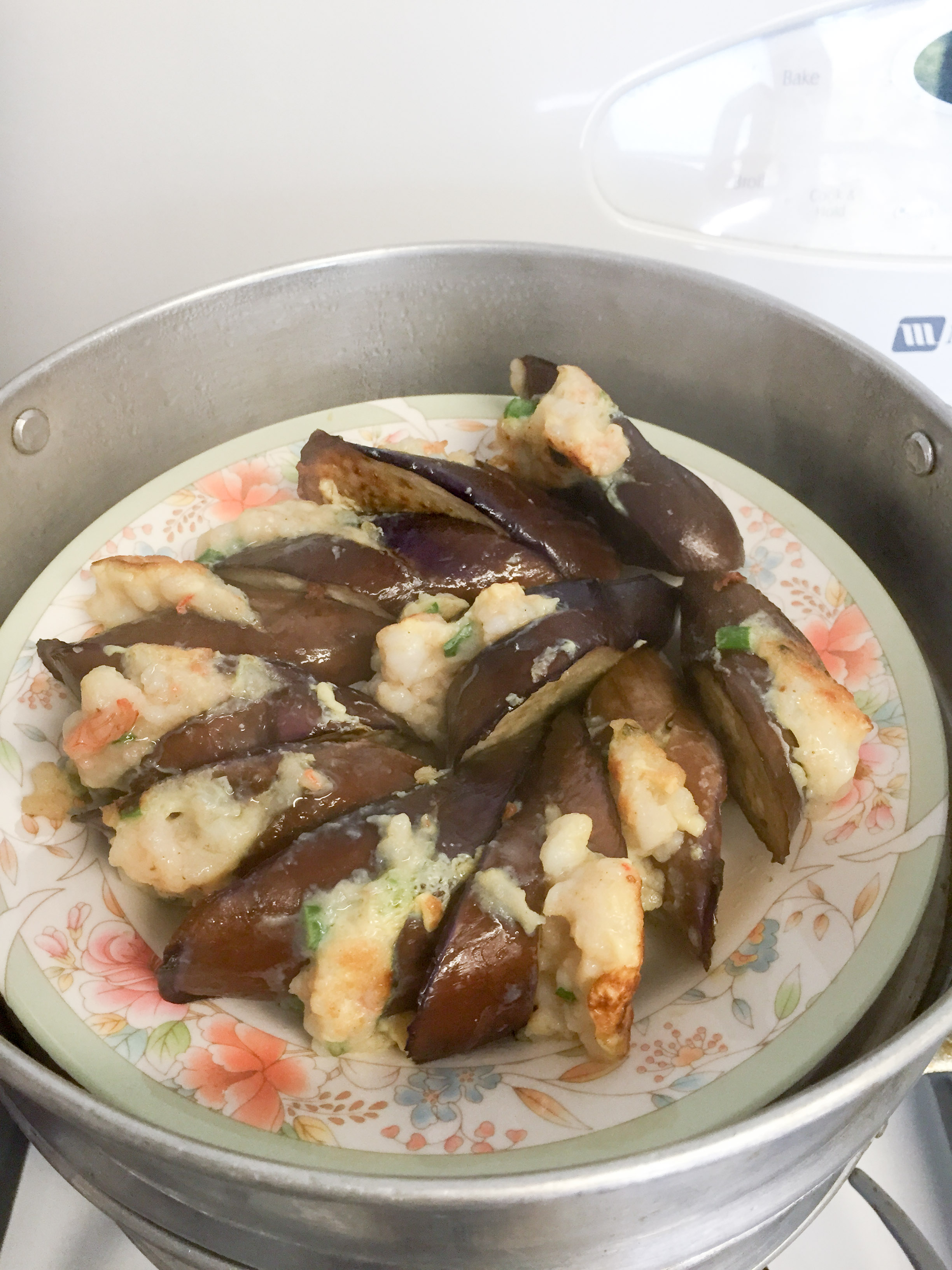 For my husband's first steamed eggplant dish, I decided to go with a simple shrimp stuffing. This is actual a rendition of a popular dim sum plate. Truthfully, the work that goes into this dish is a little tedious but the result is quite delicious (and impressive when presented properly). The spongey eggplant makes for a great carrier of the crunchy shrimp and absorption of the the sauce. I love eggplant and I love sauce, so this is a great dish that highlights both!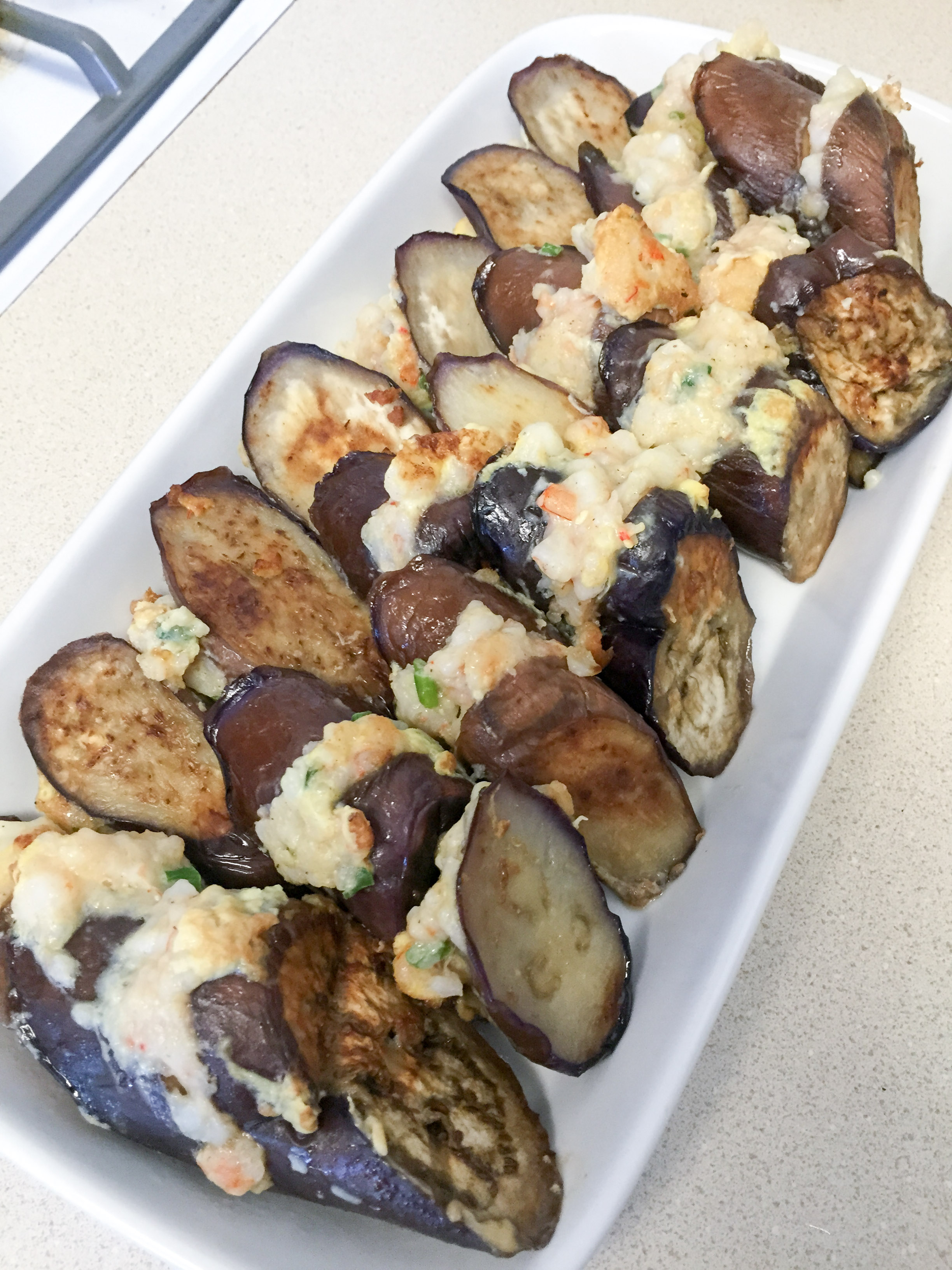 14 oz shrimp, peeled, deveined and minced

1. Mix the ingredients until well incorporated.

1 egg, beaten

2 tbsps scallions, chopped

1 tsp rice wine

2 tsps sesame oil

1/4 tsp white pepper

1/2 tsp sugar

1/2 tsp salt

1/4 tsp msg (optional)

1 tbsp cornstarch

2. Stir cornstarch in until it dissolves and refrigerate for at least 30 minutes.

1.5 lbs Japanese eggplant

3. Cut into 1.5" diagonal slices.

4. Slice the pieces in the middle but not all the way through to create space to stuff the shrimp mix in the center.

Oil

5.On medium heat add 1 tablespoon of oil in a pan and fry both sides of the stuffed eggplant until golden brown. Add more oil as needed.

6. Transfer the fried pieces to a heatproof plate and steam for about 10 minutes to cook the stuffing through.

(Note: Reserve the pool of juices in the plate.)

7. Make the sauce while the eggplant finishes cooking.

1 tsp oil

8. On medium-high heat in a saucepan, sauté for about 30 seconds.

1 tsp sesame oil

1 tsp garlic, minced

1 cup chicken stock

9. In a separate bowl, mix the ingredient and reserved juices well and pour into the saucepan.

10. Adjust the sauce to taste.

1 tbsp oyster sauce

2 tsps soy sauce

1 1/4 tsp sugar

1/4 tsp msg (optional)

1/4 tsp salt

1/4 tsp black pepper

2 tbsps cornstarch

11. Mix well and slowly drizzle half of the cornstarch mix into the saucepan stirring the sauce constantly.

12. Add more cornstarch mix as needed to get your desired consistency.

2 tbsps water

Scallions, chopped

13. Plate the eggplant, top with sauce and sprinkle with scallions.

14. Serve hot.
---
---
blog comments powered by

Disqus