Char Siu (xá Xíu)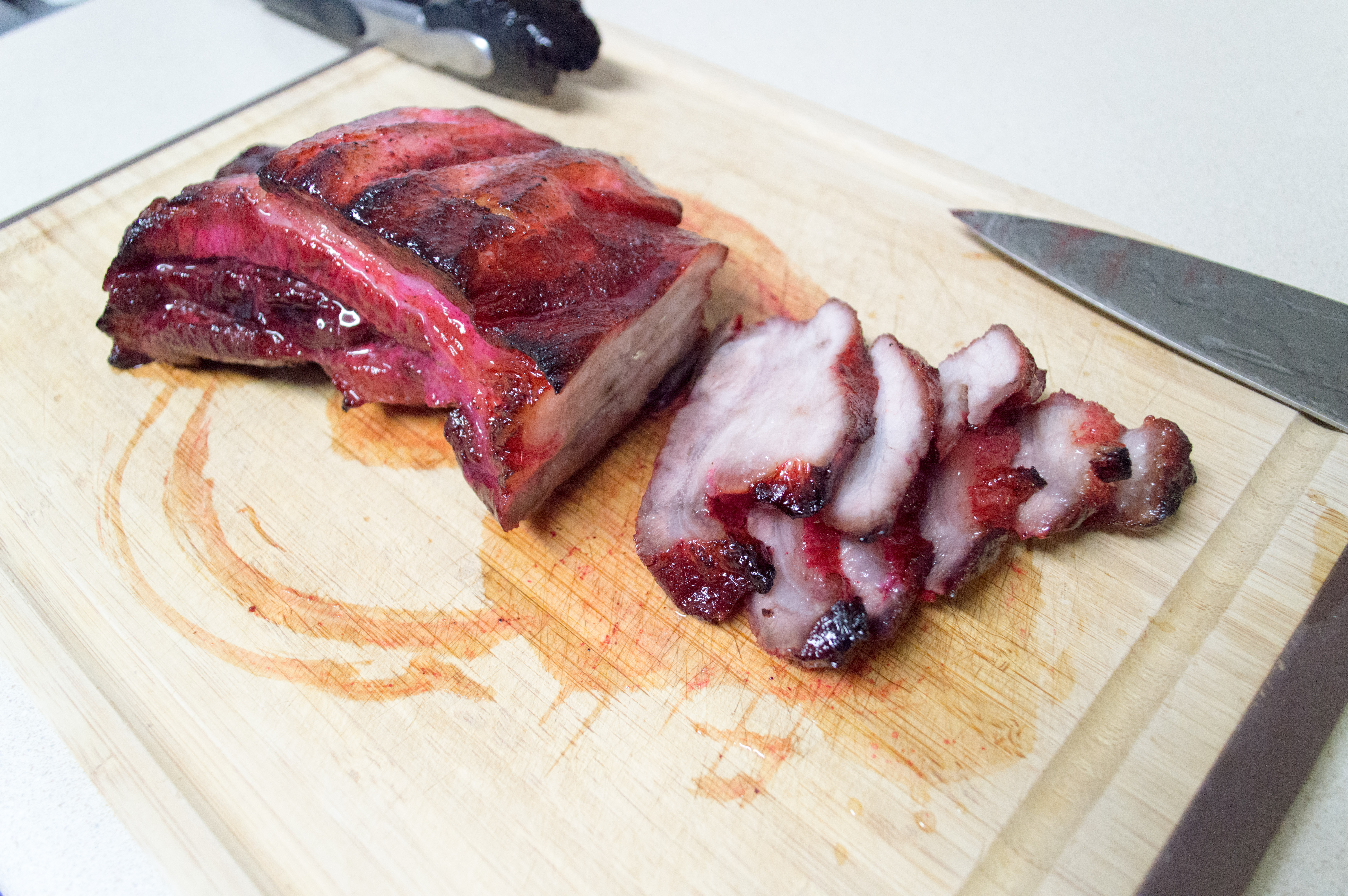 (Servings 8)
Growing up in Southern California, char siu is not exactly hard to come by. Go down the block and a handful of places have their own version to sell. However, that is no longer a luxury I can enjoy. I suppose it's a blessing in disguise since it forces me to learn how to make my own version and have another post for my blog!
Char Siu is highly popular in Asian Cuisine, served in so many different ways. Each country seems to have their own take on how to make it. A succulent roast, the pork can be steamed in buns, served over noodles, accompanied with rice or stuffed in sandwiches; the presentations are endless but one thing holds true, it is delicious!
The recipe version that I have here is rather straight-forward. Make the marinade, marinate, and then roast. I admit, I did cheat a little in this recipe and used a prepackaged marinade mix that I slightly enhanced. What can I say, there's just some of those lazy days I just want to go the easy route in the kitchen. Surely I'm not the only one. Don't worry, the end result is still wonderfully delightful.
Your house will smell heavenly while the pork fat renders in the oven and the meat takes on the beautiful reddish-pink color with splashes of black charring on the meat. Have some pickled veggies ready or just a plate of sliced cucumbers on hand with rice and your meal is complete. The leftovers make a great hot lunch for the next day too!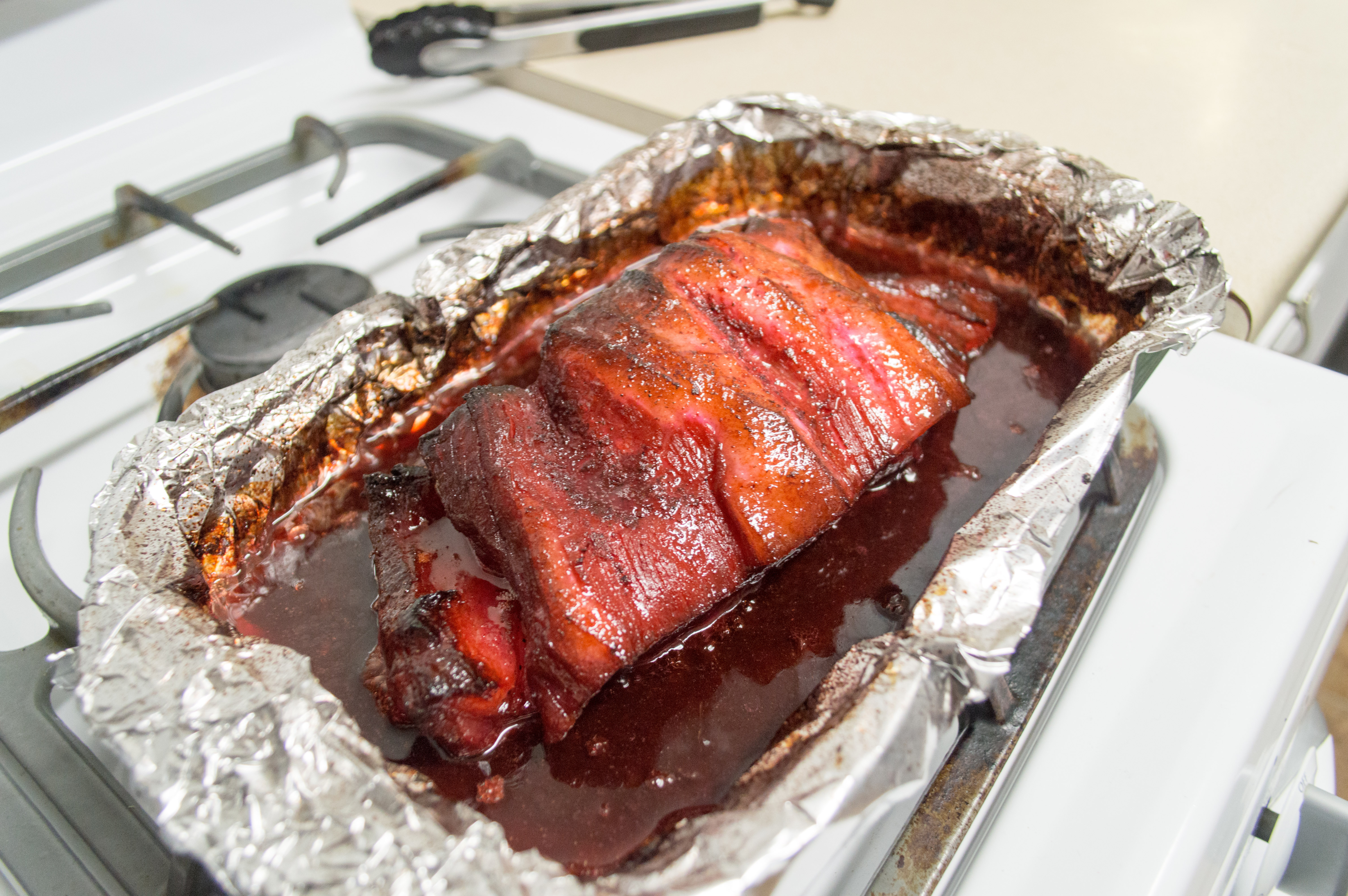 1 packet of Noh Brand Chinese Char Siu Marinade

1. Mix ingredients well.

1/2 cup water

2 tbsps sugar

1 tsp msg

1/2 cup soy sauce, low sodium

1/4 cup honey

4 drops red food coloring

1 1/2 – 2 lbs pork belly or pork butt

2. In a Ziploc bag, marinade the meat overnight or up to three days.

3. Place the meat and marinade in a roasting pan and bake at 350F for about 80 minutes until done.

4. Flip the meat every 20 minutes to create an even coating.

5. Let the meat rest for about 15 minutes prior to cutting the pork.
---
---
blog comments powered by

Disqus